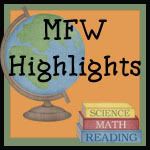 Wow... thankfully our home improvements are finished (for now). Yet another week of school that has taken us two weeks to complete. But our roof is de-mossed, the fence stained, the house painted, the drive and walkway power washed, our brand new door installed ( and I LOVE it!!!), the flower bed expanded, trees are pruned, and our retractable awning cleaned (the first time in *gulp* eight years!).
Also, Elijah learned how to install a doorbell and he changed the hinges on four kitchen cabinet doors all by himself! He is one handy dude!
Our

Hymn

for this week is: There Is a Balm in Gilead
Our current

Read Aloud

is: Courage To Run
In

Bible

, we are studying a variety of verses including Isaiah 53.
We are using the book A Young Person's Guide to Knowing God this year.
We also read about Daniel Webster and Elijah Lovejoy.
Our Memory Verse for this week is: 1 Peter 2:24
Who his own self bare our sins in
his own body on the tree, that we,
being dead to sins, should live unto righteousness:
by whose stripes ye were healed.
In

History

,
we learned about Daniel Webster and Elijah Lovejoy.
I finally ordered book basket books (I am sooooo lagging this year) and hopefully,
there will be more excitement/interest in our studies.
We've sang/ learned the Southern and Northern Capitals.
The kids all had their first vocal "party" last night and did very well!
Charlotte will be in the Nutcracker again this year as a Party Girl.
Abby opted not to.
Ninth grade is proving to be a challenge for both mother and daughter
(more on that later).
This is not a very exciting highlight-- we will try to get our act together this week!